Daphne van der Putten, Bilthoven
Midwife, founder of Integral Pelvic Therapy and one of the head teachers of IPT Education
www.birthandbodywork.nl
info@birthandbodywork.nl
phone: +31-6-42827578
Address of my practise:
Carpe Diem Praktijkcentrum Bilthoven
Soestdijkseweg-Zuid 257
3721 AE Bilthoven
About Daphne:
"I am a midwife and used to work in a highly academic environment. I attended only high- risk births and  I've seen women with a lot of fear during their birthing proces. Often they seemed to disconnected with their pelvic bowl. This could lead to ineffective contractions and as result a prolonged labour, fetal distress and often an assisted delivery in the form of ventoux/ ceasarian. I had not so much options to resolve this matter, besides giving sedation, stimulation, an episiotomie and/ or obtaining an assisted delivery. I felt a frustrated at that time, so I began my search in developing a treatment for women, to restore the connection with their bodies. Over the years, my way of working seemed not only effective on women in labour, but I could also apply this to women with a lack of interest in sexuality, chronic inflammations in their vulva area, hyper/ or hypotone pelvic floor muscles/ urine incontinence etcetera.
As an answer to these problems, I've developed a form of bodywork designed for women, to increase connection and body awareness and to heal pelvic imbalances. This is done by very soft external and internal massage techniques. This way of working combines medical knowledge with emotional/ energetic and spiritual layers, to treat women in a holistic way, which became Integral Pelvic Therapy.  Nowadays, IPT had found it's place in society and I feel  proud for this. I am happy to find my own path, to work from my heart and be supported by family and friends. I am deeply grateful to be highly respected by collegue bodyworkers, midwives and dokters. All seems to fall in place while my path is unfolding".
Kiki Meyer, Zutphen
Doula & Birth story listener
www.inbornwisdom.org
phone: 06-10283870
inbornwisom@gmail.com
About Kiki:
"My name is Kiki and I am the mother of two enthusiastic and (self-) wise daughters. They were both born in the water at home, with a complete lotus birth. A special experience and intimate journey that brought me close to myself. Giving birth to my own strength, with my wisdom and from there to listen deeply to what my being needs and can do. To be able to sense the primal strength of what being a woman can entail. Because of this transforming experience, a deepening took place that I can still integrate here and now in my daily life with my children.
I would like to support and inspire other women (and their partners) to visualize a beautiful birth they have in mind. In it, I can make my contribution to creating space for you and your partner as your doula to manifest the most beautiful dreamed experience. In love, in trust, in surrender. With good preparation and especially intuition. I am convinced that we women if we attune ourselves to our own being and body, will tell them everything that is needed to do what a birth process requires. In this, I want to be with you, together, in solidarity and gentleness. I wish you could strengthen that in your birth choice whatever that will be …"
Freya Hering, Bergen (Noord Holland)
Maternity nurse, hypnobirthing docente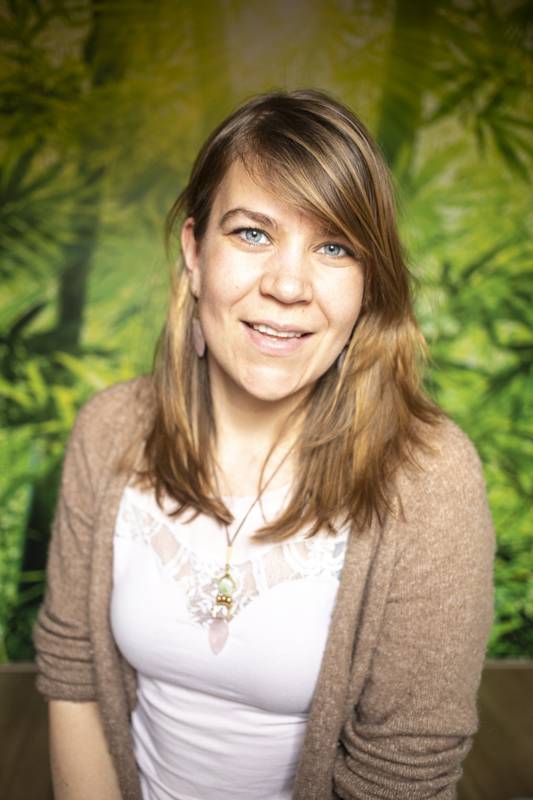 www.blijegeboorte.nl
Tel: 0031-637229836
freyahering@hotmail.com
Address of my practice:
De Berkeley
Nesdijk 20 H
1861 MK Bergen NH
"As a holistic birth and post-partum nurse as well as natural birth educator, working very intimate with women feels natural and important to me.
Being able to witness the strength as well as the softness and vulnerability of a woman feels like a big gift, and has shown me so many aspects of femininity.
When Integral Pelvic Therapy came across my path it felt like the missing piece of the puzzle I'd been studying for many years… I deeply understood the importance of a healthy and balanced pelvis, not only to give birth to children, but to create abundance and wellbeing in all aspects of our life. To me, that's exactly what Integral Pelvic Therapy offers, by enabling pelvic health and bringing healing to the feminine field.
It feels like a great honour to be able to be part of woman's journey of restoring the connection with the pelvis. I offer great respect for your body, gentle touch and warm presence in my sessions.
Feel very welcome to contact me!"
Afra Giling, Blokker (Gemeente Hoorn)

massage en essentieel therapeut/ yogadocent
Praktijk adres: Westerblokker 21, 1695AA Blokker, Gemeente Hoorn
Tel.nr. 0622802098
www.afragiling.nl
Facebook Praktijk Afra Giling
email info@afragiling.nl
As a holistic massage and essential therapist and yogateacher for almost 20 years, I feel I can use all my skills, knowledge and experience in working as an Integral Pelvic Therapy practitioner.
Integral Pelvic Therapy is for me the missing link on treating women with physical and emotional problems in and around the pelvic area. It also helps bringing back lifelyhood and a healthy sexual relationship with yourself.
Therfore I am very greatful Daphne and Mariëtte taught me this beautiful bodywork.
Cliënts tell me they feel very comfortable, respected and safe with me, and are surprised to notice that my attention and hands intuitively go where they are needed to heal and nourish. It is essential for me to let the client give me full consent in the touchings, pace and depth of the session and 'to let the body do the talking'.
Feel very welcome to contact me for any inquiries.
Katrien Verhenneman,  Leopoldsburg  (Belgium)
De Rode Maan Osteopathie
Hendrik Consciencestraat 9
3970 Leopoldsburg, België
032- 11-75 95 72
info@derodemaan.be
www.derodemaan.be
Being an osteopath with experience as a midwife, Integral Pelvic Therapy seemed a natural  evolution to go even more in dept within my work. A healthy balanced pelvis is of key importance, not only for the whole female body, but also for the emotional wellbeing of women, for their vitality in life.
As an osteopath I use a very soft touch, which resonates perfectly with Integral Pelvic Therapy. Working with the body like that is so profound, rewarding and healing. I feel grateful to witness, guide and support women through the healing process Integral Pelvic Therapy has to offer.
Feel welcome!
Wieteke de Vries, Zutphen
Cranio- sacral therapist
wietepiet@hotmail.com
Hi there!
My name is Wieteke, one of the lucky ladies who could join the education to become an  IPTpractioner.. since February 2019 I am giving IPT sessions in the area of Zutphen.
Each sessions is so Unique. Like the time has come to meet here.
I am very gratefull for this: like we women are working to an new culture together.
My approach is connected to cranio sacraal.. since i am an cranio sacraal therapist as well.
That means listening with soft touch to the body on different levels.. fysical and at the same time holistische and spiritual.
Welcome to experience IPT to come in an deeper connection with your pelvic and all which is located there..
Love to meet you!
Katharina Busch, Freiburg (Germany)
Iyengar yoga teacher
www.yoga-freiburg.com
The female pelvis is a sacred place. Power and vulnerability are close. It is a spiritual portal and it has an important function for the physical human body. How it feels, when this space gets out of alignment, I could experience myself after my two deliveries, and other operations I had to undergo in my pelvic area. Many years I thought, it is enough to do yoga to find myself back, but after my first IPT® session I knew, that this kind of therapy is different.
This soft method goes deep.
I leard to tune into my pelvis, relax and listen. And I found a whole new world has opened up for me.
This is something hopefully in future time every woman is able to do, because it is the female pelvis from which her true voice speaks.
I am so greatfull for getting to know this method for my personal life, and feel humbled, to share this wisdom to other women as an IPT® practitioner.
Feel free to contact me with any questions you have (especially the ones you are ashamed of…) everything is ok.
We all have our stories, and yours is ready to be told.